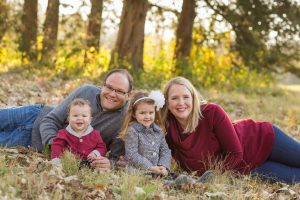 Timothy Vinton
Financial Advisor
Prosperitas Wealth Management
Tim Vinton is a financial advisor in the Lincoln Diocese serving Catholics across the U.S. with Catholic investing & Catholic wealth management.  He has more than fifteen years of experience as a financial advisor specializing in financial planning & estate preservation.
Prior to his specialization in Catholic wealth management, Tim spent many years of his career in the banking industry, providing Wells Fargo Bank clients with investment and retirement planning as well as comprehensive financial planning and estate preservation.
Going even further back, Tim began his career with Edward Jones Investments as a financial advisor. After attending school in Steubenville, OH and then graduating from the University of Akron, Akron, OH, with the AACSB accredited Bachelor of Science in Financial Services, he obtained his securities license.  In order to provide a "full service" financial plan to his clients, Tim also obtained his life insurance license with the state of Nebraska department of insurance.
Currently residents of Lincoln, NE, Tim, his wife Elizabeth, daughter Claire Elizabeth, and son Luke Timothy are members of the Cathedral parish.  He concentrates his efforts within the Catholic community, incorporating Catholic values in financial planning, as well as providing ways to help fund Catholic organizations, parishes, and schools through the efforts of his work.
Thanks to your help, Catholic screened investments have risen to approximately 100 Million this year in assets under management. On behalf of our U.S. Bishops, the unborn, and your Catholic friends & family bringing Christ into our market place, thank you!
May God bless you.